Indy Grand Prix of  Alabama
Friday, April 20th – Sunday, April 22nd
Tickets are available now! If you are planning on attending any day of the event and/or are participating in the road rally from Porsche Birmingham to Barber on Saturday, be sure to add Sportscar Corral parking.   Information and tickets can be found here.  (Don't forget to use discount code "PORSCHE15" for a 15% discount.
Hey fans, have we got news for you! Courtesy of KAMTEK, all spectators are admitted free to the KAMTEK Garage on Fri April 20. You get even closer to the action, the cars & the drivers in this working garage!

Get your #HIGPA tickets today >> https://t.co/TIPwhPsAJY pic.twitter.com/2nBhfEccom

— Barber Motorsports (@BarberMotorPark) April 15, 2018
Alabama Region PCA is appreciative of the financial support received from Porche Birmingham and PCA National that help make the Alabama Region PCA track side pavilion possible.
Friday:
PCA Club track side pavilion opens for all day racing; located in the fan zone, in the far corner
Friday night – not part of PCA, but the Racing for Children's annual charity dinner at the Barber Motorsports Museum Click here for more information and tickets.
Saturday morning:
8:00 a.m. breakfast @ Porsche Birmingham
9:45 am police escorted road rally from the dealership to the Porsche car corral at Barber Motorsports Park (BMP)
Upon arrival at BMP, enjoy all things Indy and head over to our Club's track side pavilion for all day racing
Sunday:
PCA Club track side pavilion opens for all day racing, the Alabama Grand Prix is this afternoon

4 hours ago
It's not about the races (altho we have plenty of those!). Check out our full schedule of events for everything that's happening at the Honda Indy Grand Prix of Alabama presented by @AmFirstFCU race weekend! >> https://t.co/23KKPjVtWz #HIGPA #INDYCAR https://t.co/EfxlsViQ5Q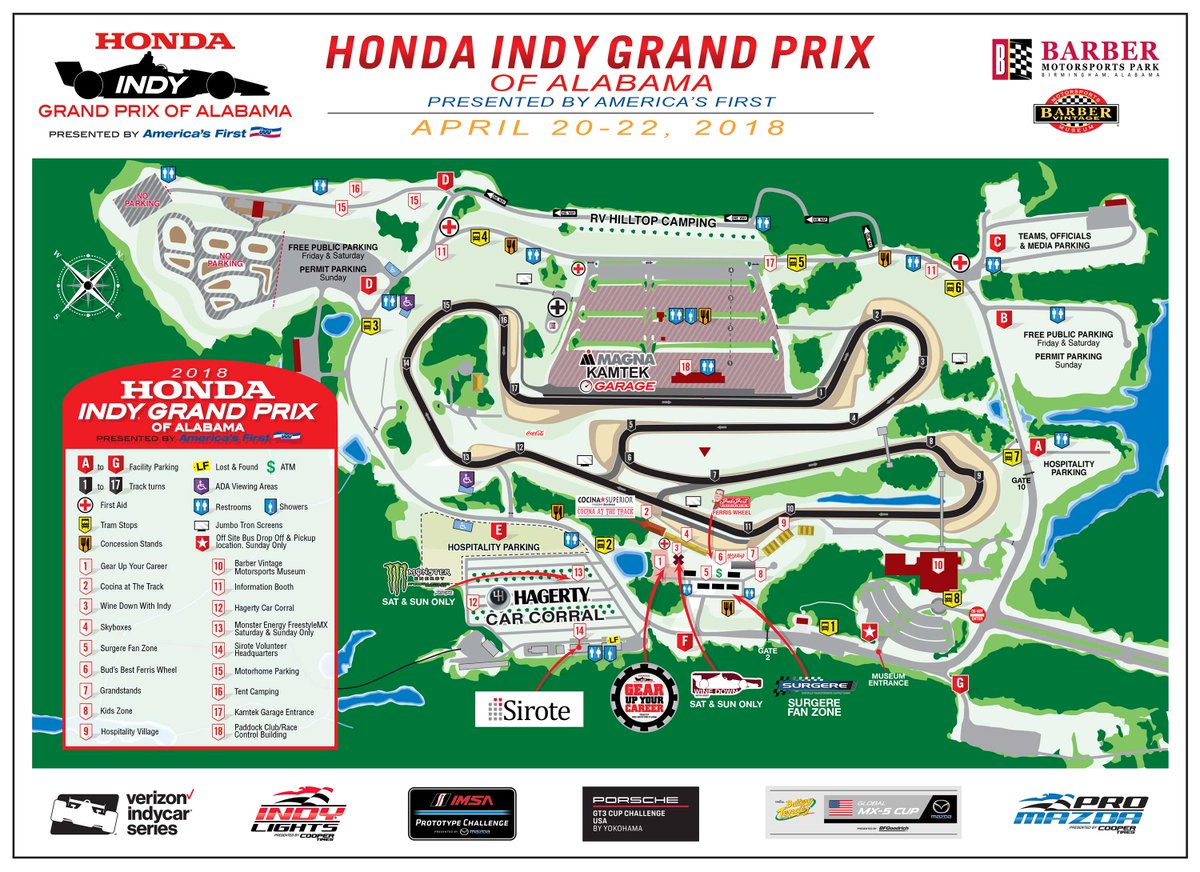 9 hours ago
So here's the deal. Tomorrow is FREE KAMTEK FRIDAY! Courtesy of KAMTEK, all spectators receive free access to the KAMTEK Garage. You get even closer to the action, the cars & the drivers in this working area!
Get your #HIGPA tickets now >> https://t.co/TIPwhPsAJY https://t.co/pZqxJyI8od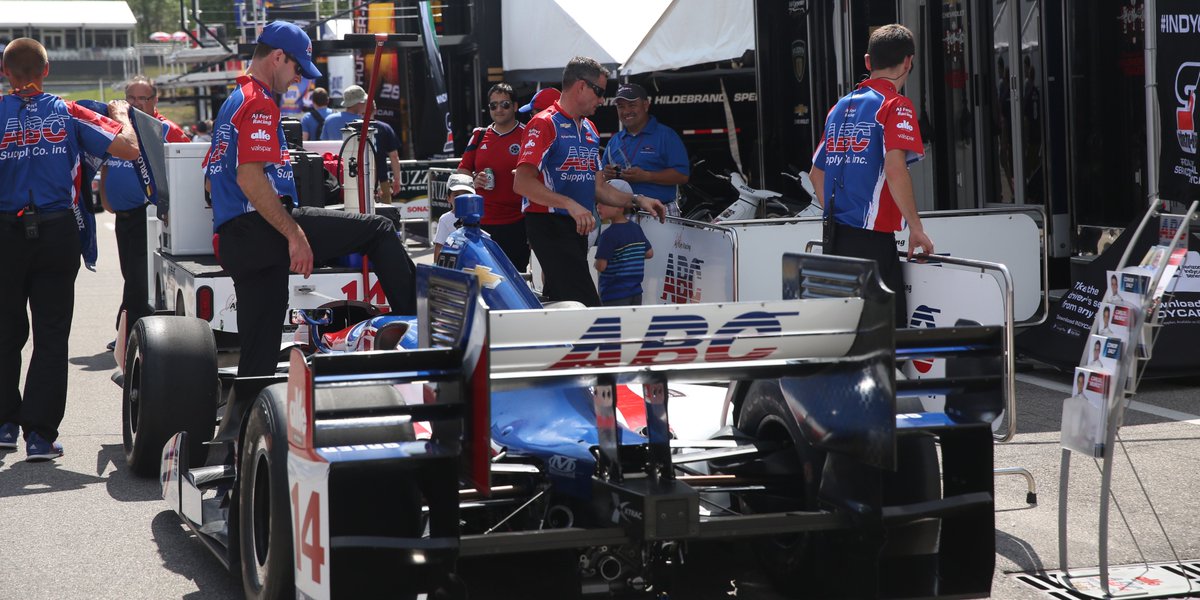 11 hours ago
Here's an overview of everything going on around @BarberMotorPark! Be sure to take advantage of our trams to get around.
Full schedule of events here >> https://t.co/SFfFOVnYKW
#HIGPA #INDYCAR https://t.co/omiEwKSpSa